A peek into what their lives are going to be. A tiny taste of the awesome things that await them in this lush green campus, was given to the new-comers in the Induction workshop conducted by IIT Kharagpur, in association with the societies listed under it.
One such vital part of this workshop was Robotics. A number of enthusiasts tried their hands at it and got to have the firsthand experience of what Team Robotix had to share.
The four-day workshop took place in two phases. Each phase witnessed a participation of 50 students. The first day of both the phases was an introduction to what the Kharagpur robotics culture holds. A very basic scheme of what you can learn in robotics in kgp. An elementary idea of how you can grow and from where you can start if you wish to pursue it in the future.
The enthusiasm of the attendees was noteworthy as many of them seemed adamant and interested in following robotics. The first day's workshop ended on a very practical note, where the freshers and their mobile phones witnessed demonstration of three bots. Namely, the manual bot. A bot capable of climbing stairs with the unique design of its wheels. The mechanical difficulty in making the bot run came obvious to the audience when they tried running it on their own.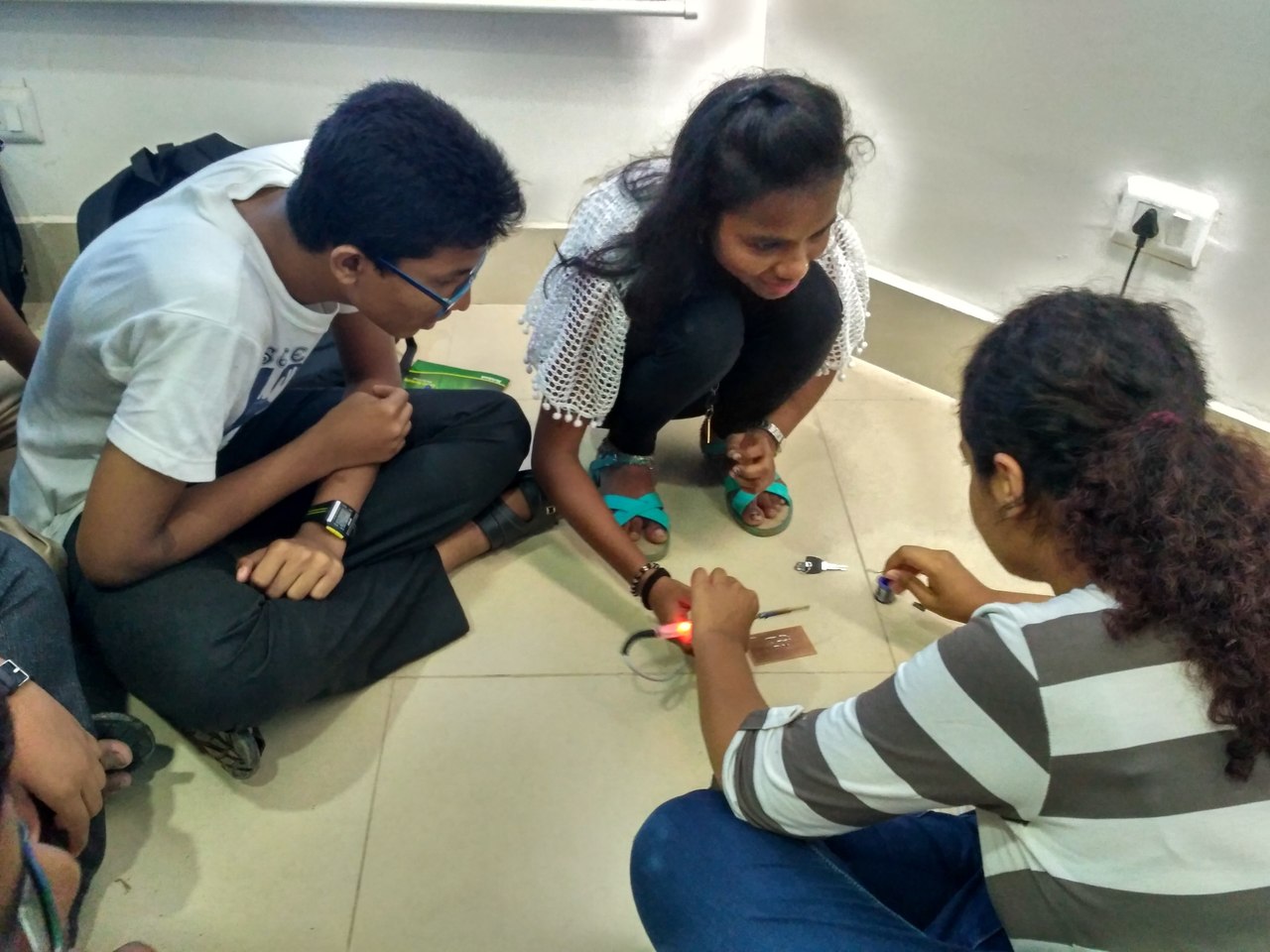 Secondly, there was the autonomous bot, a bot controlled by the gesture of one's hand felt like magic for once. The literal view of something dancing on one's gesture was a delight to watch.
And lastly, an Image processing bot. Which looked simple enough but with just a camera, an arduino, a computer and a length of wire, bridged a gap which once seemed unfathomable. The gap between virtual and real world. A bot which followed a real object. T he second day of the workshop was probably the best part for the fresher, where they got to try their hands on soldering irons probably for the first time ever. They were explained the basic circuit which goes into the making of a remote control. And finally handed over some soldering iron and wire to try it out for themselves. The happiness on their faces for trying something new and practical was clearly visible.
Team Robotix carried out the needful with perfection and punctuality which was appreciated. We hope to carry many such successful workshops throughout the year to help the Robotics culture grows vast and wide throughout the nation.